Antminer S17 T17 series are the most fragile and problematic SHA 365 miner in circulation. The main point of failure for this model is the heatsinks that are attached to chips via solder. This solder over time deteriorates and even worse spreads to the chip pins causing shorts and failures.

Even if the heatsink is reattached, there is a high likelihood that it will fall off again. Therefore, the process of transforming monolithic heatsinks is required.
Broken off Heatsinks:

How to relace heatsinks:
1. First use a heat gun to remove all heatsinks from the hashboard. Point the heat gun vertically for 20-30 seconds per heatsink. Pull the heatsink upwards when removing.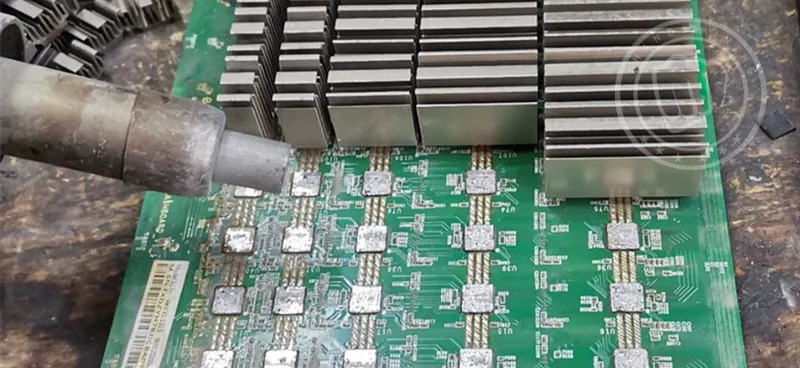 2. Grind the top of the chips with a special grinding tool to achieve a more uniform heat dissipation effect) *Optional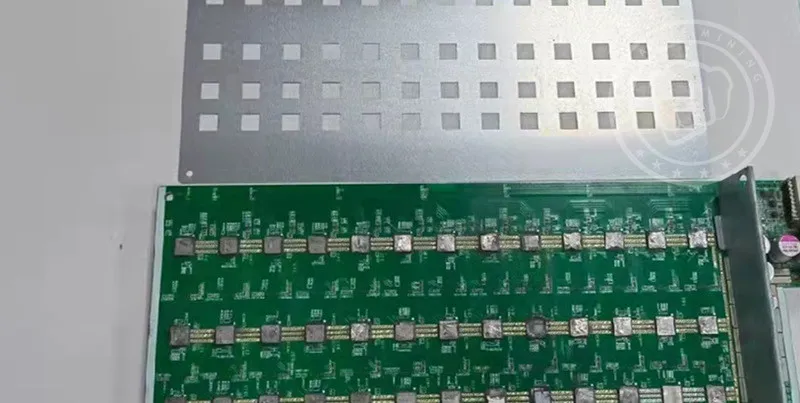 3. Use ordinary sandpaper for removing solder spikes from the top of chips.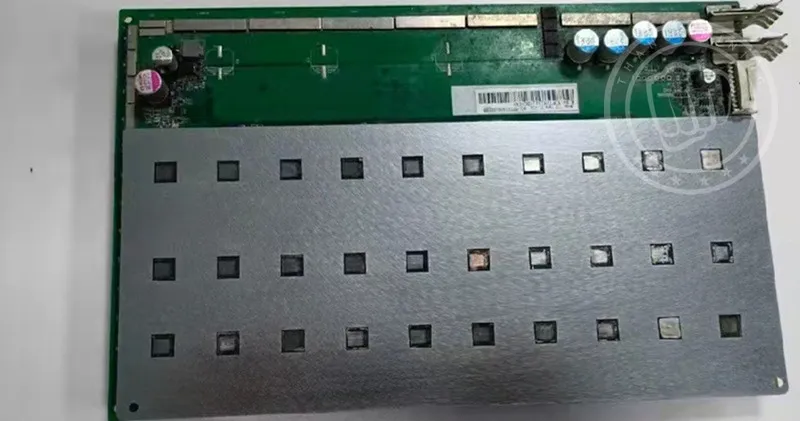 4. After grinding, the next step is to weld the screw base (different radiator models, the welding position will be different, please weld according to the position of the radiator screw hole)

5. You can also use professional screw fixing molds for welding
(High-efficiency, high-precision, heat-insulating material, can be heated in batches with a heat gun)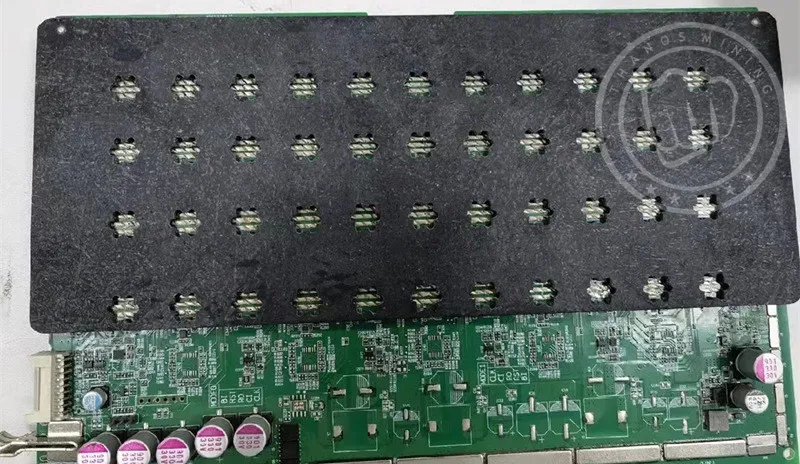 6. You can also use a tin tool to help prepare the anchors for connection to the solder on the board.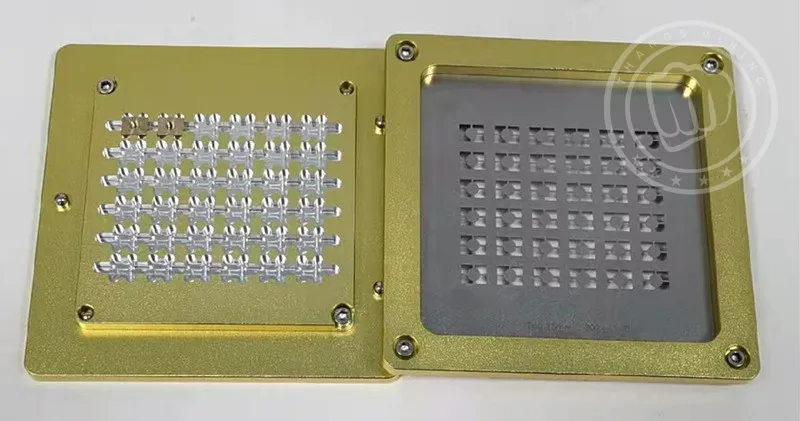 7. Welding the anchors to the board with a heat gun set to 800F for 30 seconds to a minute per nut.

8. Prepare thermal grease (thermal silicone sheet can also be used)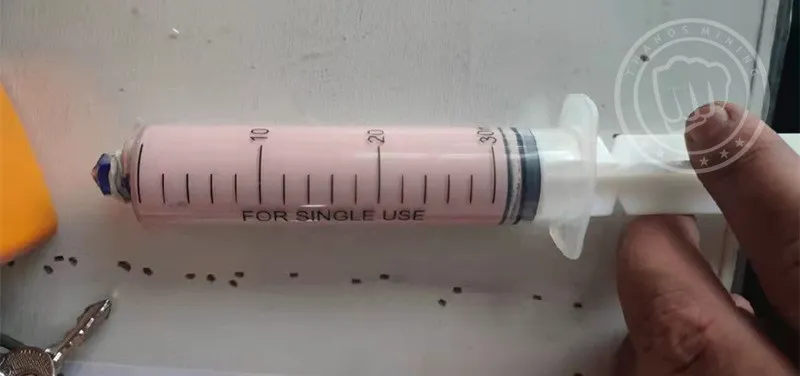 9. Apply thermal grease on the back of the ASIC chip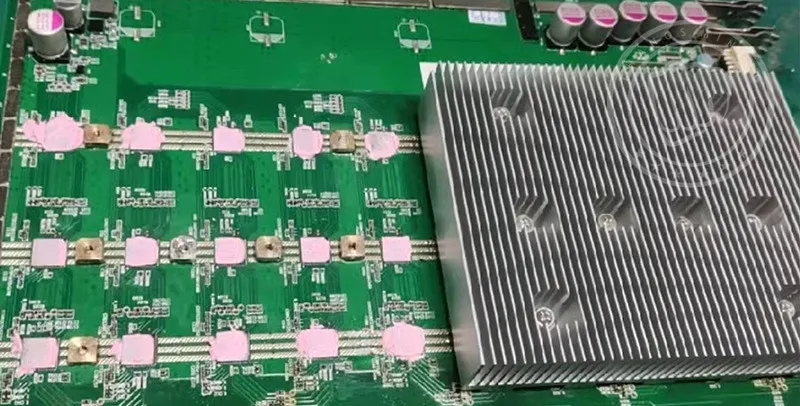 10. Align the position and fix the screw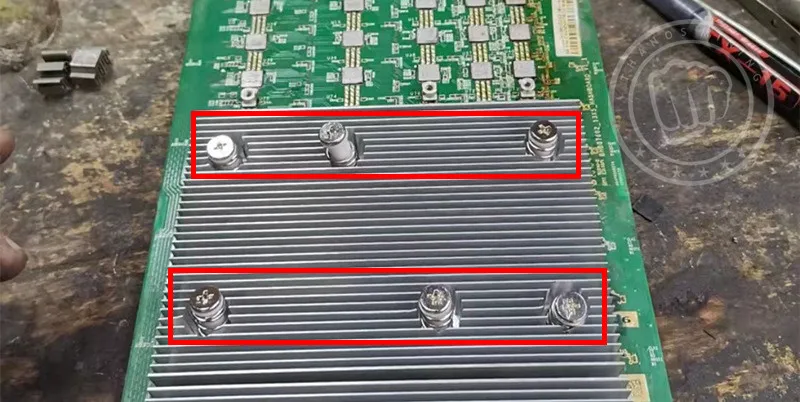 11. The finished product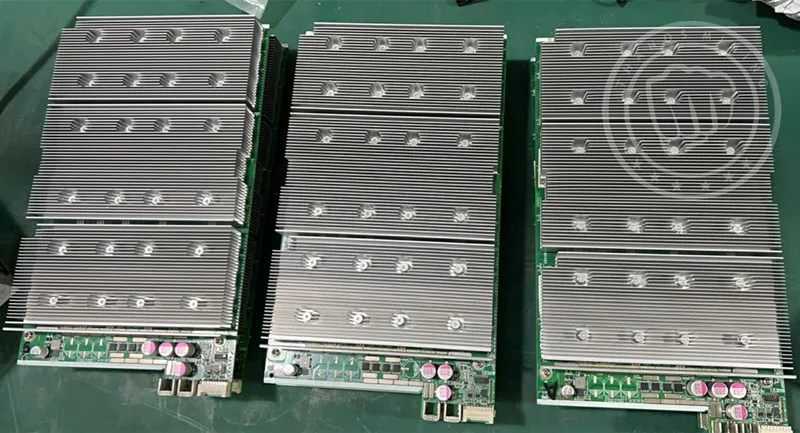 12. Schematic diagram: